Pyrography Courses & Workshops
Private tuition with experienced Lincolnshire pyrography artist Susan Robey now available. Beginners and improvers aged sixteen years and over welcome. Courses and workshops designed to accommodate all levels of ability. Enjoy learning and developing at your own pace in a relaxed environment. Choose to attend as part of a small group or on a one to one basis.
Susan has an extensive knowledge of the subject, having specialised in the medium for over thirty years. Her aim as tutor is to guide, inspire and bring out the creative side in everyone. Artistic ability is not essential as a selection of designs will be available.
All courses and workshops are six hours in duration taking place from 10.00 am to 4.00 pm in Susan's own studio. Quality individual tuition is guaranteed with a maximum of four students on any day. Cost includes all private tuition, use of equipment, materials and unlimited refreshments throughout the day (excepting lunch which is to be provided by the student).
Introductory Pyrography Course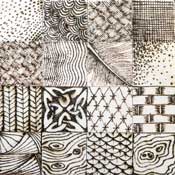 Ideal for the beginner, this one day course provides a full introduction to the art of burning designs on natural materials, focusing on wood and leather.
Students leave with finished pieces in both these materials having acquired a sound knowledge on which to base their future development.
To read testimonials and see more examples of work produced by students who have attended the course, please click here.
Should you be interested in an introduction to this craft but unable to attend a course, there is also an instructional DVD available. For more information and to make a purchase, please click here.
Cost of the introductory course as follows:-
GROUP OF 2 - 4 STUDENTS: £70.00 GBP per person
INDIVIDUAL TUITION: £125.00 GBP
The next set of scheduled dates of private tuition for the group based introductory course (with a minimum of two and maximum of four students) are as follows:-
Thursday 20th April 2017 (THREE SPACES)
Saturday 24th June 2017 (FOUR SPACES)
Otherwise dates by arrangement at a mutually convenient time of year.
Themed Pyrography Workshops
A series of one day group based themed pyrography workshops. Designed to build on existing skills and aimed at those with some knowledge of the craft or who have already completed the introductory pyrography course with Susan. Also suitable for those with little or no experience.
Cost of each themed workshop as follows:-
GROUP 2 - 4 STUDENTS: £75.00 GBP per person
INDIVIDUAL TUITION: £130.00 GBP
(for a themed workshop of choice at a mutually convenient time of year and which may be tailored to suit if so desired).
"Zen Doodle Pyrography"
Friday 21st April 2017 (FOUR SPACES)
Discover the meditative creative art of Zen Doodling! Learn how to deconstruct complex patterns into easy to follow steps. Create geometric and celtic inspired patterns, borders, circles, 3D effects and more. On this workshop you will work on pyrography projects using a combination of Zen Doodle designs and experiment with a range of suitable colouring mediums.
"Pyrography on Paper"
Friday 26th May 2017 (FOUR SPACES)
Despite frequently being referred to as the "art of woodburning", pyrography can be carried out on many other natural surfaces including paper! Discover which types of paper are suitable, what heat setting is required and how to enhance your monochrome burnings with colour to best effect. You will have the opportunity to create both pictures and greeting cards either of your own design or from those provided.
"3D Pyrography"
Saturday 27th May 2017 (FOUR SPACES)
Take your pyrography work to a third dimension and create your own "egg-ceptional" piece on a turned wooden egg. Or select from a variety of other turned objects. Working on a curved surface presents more of a challenge. On this workshop you will learn the tips and techniques, create a three dimensional design and explore how to convey texture enhanced with colour for even greater effect.
Location & Reservations
All private tuition takes place within the UK at Susan's studio off the A1434 Newark Road in the town of North Hykeham approximately four miles south of Lincoln city centre.
Why not combine with a short break in the area? Gift vouchers in various denominations available on request.
Please contact Susan direct for further details and/or to reserve your place.
Heritage Skills Centre Pyrography Courses
Susan's pyrography courses are also available as part of the Programme of Traditional Crafts organised by the Heritage Skills Centre within the grounds of Lincoln Castle. For further details on the next available dates and to book your place please visit www.lincolncastle.com .