Introductory Pyrography Course Work by Students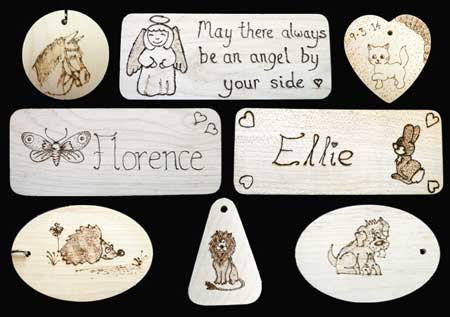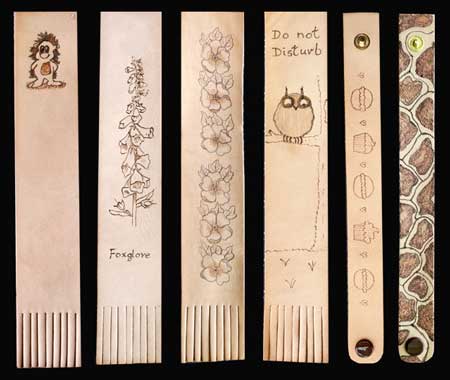 Examples of work on wood and leather produced by students on the Introductory Pyrography Course with Lincolnshire pyrography artist, Susan Robey.
Student Testimonials
"Very well instructed and guided. Very therapeutic. Excellent selection of equipment and aids, resources" says Linda of Nottingham.
"Loved the course and feel inspired to take it up as a hobby" remarks Chris of Melton Mowbray.
"Fantastic, informative and very inspirational. Cannot think of anything to improve it - it's already brilliant! Will be back for another course!" enthuses Vicky of Newark.
"A very enjoyable course, informative and plenty of hands on. Can't wait to get my own equipment and get started" comments Gareth of Brigg
Learn more about this fascinating craft and receive inspiration and guidance on producing similar pieces yourself. Further details on private tuition to suit all levels of ability including themed workshops can be found on the Courses page.